WHY STUDIO SCIENCE?
"The popular view that scientists proceed inexorably from well-established fact to well-established fact, never being influenced by any unproved conjecture, is quite mistaken. Provided it is made clear which are proved facts and which are conjectures, no harm can result. Conjectures are of great importance since they suggest useful lines of research" ALAN TURING
HOW SCIENCE WORKS Science uses conjecture combined with logic and existing knowledge of the applied and theoretical kinds to verify pre-existing, immutable truths. Via its intrinsic ability to connect to diverse pursuits and philosophies, including the arts and humanities, traditional crafts, technology, engineering and design, science also acts as an essential partner and catalyst for re-imagining and re-configuring a better future for humankind and the planet. In the field of medicine, for example, such practices in combined prospecting have generated innumerable advanced therapies including big and small pharmaceuticals, bespoke bioengineered treatments for personalized and prescriptive medicine, as well as digital and other engineered technologies that are radically improving the quality of human life from conception until death.
Recent transformational efforts in healthcare that are firmly rooted in decades of scientific research include artificial intelligence (AI), machine learning, data analytics, assistive surgical robots, organs on chips, CRISPR-based repair of genomes, CAR-T cell immunotherapies against cancer, protease inhibitors to prophylactically block HIV transmission, vaccines to prevent HPV-induced tumor formation, plus what seems like a endless array of personal health apps that can now connect our minds, bodies -and even our molecules- to wireless devices ranging from smart watches to intelligent apparel constructed from computational fibers that simultaneously act both as the soft- and hard-ware (-able) devices (3).
As well, Science allows us to measure and understand how carefully considered and well-designed products, processes and places can deliver significant beneficial health effects (4). Of equal importance, Science also uses imagination and conjecture to gather facts that may at first appear to have no immediate value, but which gather meaning over time as the world and its context shift.
In the latter scenario, Science often uses the "designerly" tool of modeling coupled with mathematics and computation to predict how individual elements within a chosen system will perform, even though none of the facts underscoring the system may have yet been discovered. Alan Turing, the genius and Father of modern computing, understood this latter point perfectly - "The popular view that scientists proceed inexorably from well-established fact to well-established fact, never being influenced by any unproved conjecture, is quite mistaken. Provided it is made clear which are proved facts and which are conjectures, no harm can result. Conjectures are of great importance since they suggest useful lines of research." (5).
Without speculation and modeling, how else could Turing have produced what is considered his greatest contribution to science; and not in machine learning and early computation, rather in theoretical biology? For that work, Turing developed a mathematical model which aimed to understand how form is generated during development within multi-cellular organisms, with a specific look at the branching of structures (6). What remains truly remarkable about this work, which sparked the field of mathematical biology, is that although Turing died in 1954- investigators are only now discovering the morphoegenetic molecules that drive branching behaviors, and that perfectly conform to Turing's speculative models (7). In the very near future, these findings will no doubt be used to fix or repair branching defects that commonly occur during early child development, as well as in other diseases including cancer.
Healthcare needs Science + Design Collaborations At the opposite end of the clinical spectrum, however, between 225-400 thousand (K) people die each year while being treated in a U.S. medical facility due to one or more preventable medical errors, making it the third leading cause of death (8). Another 245K US deaths p.a. are attributed to insufficient education, whereas 176K will die due to racial segregation. A further 162K die because of low social support, 133K to individual-level poverty, and 119K as a result of general inequality (9). Also in the US, approximately 41 million individuals face hunger every day, despite the fact that 40% of all food produced is discarded (10). Twenty five to 33 percent of these people are children, depending upon their ethnicity. Tragically, when faced with food insecurity and inadequate nutrition, children may face additional physical and mental difficulties throughout the rest of their lives, including an increased propensity to become obese. Tackling this epidemic through taxes and prohibition appears to be the main response being made by federal and local governments in the US and UK, despite the fact that the solution lies in preventing poverty while providing children with high quality nutrition.
Ultimately, social determinants of population health and disease are largely affected by the ways in which systems are perceived, designed, engineered, prioritized, delivered, maintained and segregated. So much so, in fact, that postcode is now recognized as a more reliable indicator for health and wellness than any detailed high-tech and costly analysis of an individual's clinical information, including their genetic code (11).
Some of these effects can be attributed to the extremely high cost of private health and wellness care that dominates the US system (which received $3.3 trillion USD from privately-insured individuals in 2016 alone, yet a recent study within the UK's free National Health Service, which compared life expectancy between residents in two adjacent towns in the NW English county of Lancashire, revealed that average life expectancy between these populations differed by a staggering 6 years (12).
Science coupled with design could likely co-solve or many of these problems, yet these disciplines do not communicate or collaborate with one another in any formal way, and even when they do, they still seem to be missing the details of how the other "discipline" works. This historic lack of communication between science and other so-called disciplines also exists between science and medicine. For example, only 1% of US physicians now choose to make basic and translational biomedical research a part of their careers, with many physicians now preferring digital heath tech as an alternative focus (13). Given that a lag period between discovery and launch of a life saving product can take decades, these knowledge gaps may ultimately result in treatment deficits. Once again, this is where design can step into a collaboration to act as a bridge between science and medicine.
Before describing ways in which that might occur, and prior to providing a recommendation for the future of design education, it is worth taking pause to debunk some of the myths that exist between science and design, some of which appear to prevent science from co-functioning as a natural partner with design and vice versa.
Designerly versus Scienc-y Ways In the 1982 article titled "Designerely ways of Knowing" (1), Nigel Cross spelled out the unique nature of design, and subsequently why design ought to be considered a bona fide discipline unto itself. This is a laudable task and it represented an essential undertaking at the time, and one that to a large extent involved comparing and contrasting design with science (1). Unfortunately for both design and science, the report also delivered a series of scientific smack-downs and prior perceived failures between science and design. This included a number of statements about science that do not reflect its reality, either then or now. For example: (a) Scientists try to identify the components of existing structures, designers try to shape the components of new structures; (b) The scientific method is a pattern of problem-solving behavior employed in finding out the nature of what exists, whereas the design method is a pattern of behavior employed in inventing things...which do not yet exist. Science is analytic; design is constructive, and (c).The natural sciences are concerned with how things are...design on the other hand is concerned with how things ought to be.'
By failing to embrace these overlapping features of design and science, "Designerly Ways of Knowing" and it's ilk continue to inhibit design from entering environments where it's value would be nothing less than revolutionary, if not life-saving. In this regard, scientists from the fields of neurobiology and psychology are already providing reasons to help make this happen.
An S-TEAMM'D Collaborative Future for Design + Science? Science and the humanities indicate that we are not Homo sapiens-wise, but rather Homo prospectus, a more optimistic and forward-moving species (14). Since prospecting is a uniquely human survival factor that allows us to imagine and navigate our way to a better place or state of being in the future, I posit that Design must be the way by which we make our way there. All of this supports the widely discussed notion that to design is to be human (15); a fact so fundamental that it predates any conceit of a design discipline bearing multiple names. Regardless of the myriad reasons and labels assigned to it, logic dictates that if design exists in the future, that neither the space used to focus and deploy it, nor the names used to currently frame it, are real either. By extension, if we accept that design is a nameless, non-discipline that exists in the future within an imagined, but currently unknowable space, where it is made real, then it's plausible to speculate that design is boundless and pre-disciplinary. In this sense, design is fundamentally similar, although not identical to science.
If Science and Design exist on the same footing, then it makes sense that teaching of design should begin in primary school, alongside science and other universal elements. This would maximize the development of innate prospecting skills, as well as for these other practical and world-affecting reasons alone: (i) It would help build awareness and/or counter the potential negative agency of advanced technologies and existing human-made problems (i.e climate change, pollution, loss of other species, racism, hunger, war, healthcare) which current models of design and science have been unable to tackle or solve alone, and (ii) It's presence, together with science, will be essential in aiding in the proper development of other advanced inevitabilities, including the generation of synthetic life, where code, matter and science will be increasingly used together, in and for design and beyond.
DESIGN SCHOOL: The Future of the Project Based upon the aforementioned idea that design is as important to humankind as sciences, I suggest that the future of the project for design should be one of expansive and inclusive growth. The soon-to-be revised Finnish model of primary and secondary school education, which is already the most successful in producing highly-educated and prepared students, has recognized that disciplinary borders can also act as barriers. Many other systems are using STEM (i.e. Science, Technology, Engineering and Mathematics) and STEAM (i.e. Science, Technology, Engineering, Art and Mathematics) education as a type of re-balancing act, but this is insufficient. I propose that General Education now needs to become S-TEAMM'D (Science, Technology, Engineering, Arts/Humanties, Mathematics, Medicine and DESIGN); with Design school stretching backwards from Graduate school to First grade, and reaching forwards into Continuing and Community-based Education programs. This multi-generational diverse approach is an imperative as we enter the second digital turn, which promises to bring future employees and industries even closer together, as those things become increasingly automated.
References
1. Cross, N (1982). Designerly ways of knowing. Design Studies, Vol: 3. Issue 4, pp: 221-227
2. Fuller, B (1982). Synergetics: Explorations in the Geometry of Thinking
3. Jones, PL (2018). https://www.thestudioscientist.com/#/technology/
4. Groenewegen PP, van den Berg AE, de Vries S, Verheij RA (2006).
Vitamin G: effects of green space on health, well-being, and social safety. BMC Public Health. 7;6:149.
5. Hodges, A (2006). Alan Turing: The Enigma
6. Turing, A. M. (1952). "The Chemical Basis of Morphogenesis". Philosophical Transactions of the Royal Society of London B. 237 (641): 37–72.
7. Siggia ED, Warmflash A (2018). Modeling Mammalian Gastrulation With Embryonic Stem Cells. Curr Top Dev Biol. 2018;129:1-23.
8.https://www.hopkinsmedicine.org/news/media/releases/study_suggests_medical_errors_now_third_leading_cause_of_death_in_the_us
9. Daniel, BS, Bornstein, S, and Kane G, MD (2018). Addressing Social Determinants to Improve Patient Care and Promote Health Equity: An American College of Physicians Position Paper. Ann Intern Med. 168:577-578.
10. Koerner M, Fredette L, Watt T, Jones, PL (2018). Annals Graphic Medicine - An Apple a Day Ann Intern Med. 2018;168(8):GM1.
11. https://www.hsph.harvard.edu/news/features/zip-code-better-predictor-of-health-than-genetic-code/
12. https://www.bbc.co.uk/news/av/health-37471310/fleetwood-a-town-taking-its-health-seriously
13. http://www.sciencemag.org.proxy1.lib.tju.edu/careers/2008/12/job-outlook-physician-scientists
14. Martin E. P. Seligman, Peter Railton, Roy F. Baumeister, and Chandra Sripada. In Homo Prospectus (2016).
15. Papanek (1984). In Design for the Real World: Human Ecology and Social Change.
16. Roosth S (2017). In Synthetic. How Life Got Made.
17. Carpo M (2018). In The Second Digital Turn
———-
About the Cover Image
This physical model, composed of more than 75,000 cable zip ties, each representing a datapoint, was subsequently was exhibited at Ars Electronica's Future Lab during 2009-10. It also featured on the cover of a seminal text celebrating the genius of Alan Turing. The same image won the American Association for the Advancement of Science and National Science Foundation 2009 International Visualization Prize, and appeared on the cover of Science magazine.
You can learn more about the project, called Branching Morphogenesis, by clicking here.
Other LabStudio and MEDstudio projects can be discovered in the COLLAB+ section of this website.
©2018 Peter Lloyd Jones
STUDIO SCIENCE + TECHN: FOCUS ON SMART FIBERS
"The science of today is the technology of tomorrow." - Edward Teller
"All creative people want to do the unexpected." - Hedy Lamarr, Hollywood actress & Inventor of early WiFi
The Studio Scientist not only embraces and curates advanced and unexpected technologies, but is actively involved in their invention, development and deployment. A venture into Smart Fibers and Textiles is a natural extension for our group given our: (1) Three decades of research into biological fibers in the extracellular matrix (ECM); (2) Roles as a unique entity introducing DESIGN into MEDICINE via labstudio.org and medstudio@jeff, and (3) Collaboration since 1992 with Genevieve Dion, who now heads the AFFOA-funded Fabric Discovery Center at Drexel University in Philadelphia.
In 2016, we became the only medical agency within a National public-private network to advance the field of smart wearables and fibbers. The DOD awarded $135m to the network, and The Studio Scientist was honored to be a part of this including presentations to The Governors of Massachusetts and Pennsylvania.
Below is a 2016 news story about our role in helping to establish "The Advanced Functional Fabrics of America (AFFOA)" network. In addition to reports in The New York Times and The Washington Post.
PHILADELPHIA (April, 2016)– The U.S. Department of Defense, Massachusetts Institute of Technology, and Drexel University have tapped MEDstudio@JEFF at Thomas Jefferson University as one of 31 academic institutions to partner in a $75 million national research institute that will support American textile manufacturers in bringing sophisticated new materials and textiles to the marketplace. The institute, called Advanced Functional Fabrics of America (AFFOA), will be a national manufacturing resource center for industry and government to draw on the expertise of academic researchers working with new fibers, fabrics and materials and developing the technology that can integrate them into products from active wear to protective armor.
"We are delighted that Thomas Jefferson University, through MEDstudio@JEFF and the Sidney Kimmel Medical College, is a key healthcare member of AFFOA providing the network with clinical development and testing capabilities," said Mark L. Tykocinski, MD, Provost of Thomas Jefferson University and Dean of Sidney Kimmel Medical College. "This reinforces our continuing efforts to bridge medicine with design."
Director of MEDstudio@JEFF, Peter Lloyd Jones, PhD, commented on the partnership by saying, "At MEDstudio@JEFF, we believe that radical innovation depends upon entirely new ways of perceiving & interpreting the world around us, and this depends upon anti-disciplinary collaborations with diverse experts. My team and I are extremely proud to be a part of this groundbreaking network and to be conducting this innovative work at Sidney Kimmel Medical College."
Secretary of Defense Ashton Carter formally recognized AFFOA as one of the White House's National Network for Manufacturing Innovation Institutes (NNMI) in a ceremony at the Massachusetts Institute of Technology today. Through public and private efforts, the NNMI initiative has garnered more than $300 million to boost the value of American-made products on the international market, by using new materials and manufacturing methods.
Through its dynamic network, AFFOA partners will collectively catalyze innovation, relationships with industry, and all aspects of product, process and systems design from ideation to mass production. The government hopes the initiative will create thousands of new jobs in the American workforce. "We are forming an entirely new system and mental model, and one that will help drive the US economy while significantly improving the lives of patients," said Jones.
The AFFOA group includes the likes of Cornell University, The Ohio State University, University of Michigan and University of California – Davis. It counts 16 companies as industry partners, including NIKE, Microsoft, Good Year, The North Face, Bose and Medtronic. In addition, 26 start-up incubators and venture capital groups, including Angel Capital Associations, Westbury Partners and North Bridge Venture Partners have pledged support to AFFOA.
Thomas Jefferson University's MEDstudio@JEFF is part of a mid-Atlantic research hub led by Drexel University that links research institutions including Carnegie Mellon, Penn State, Temple University, at Philadelphia University and the University of Delaware to manufacturing and investment partners DuPont, Ben Franklin Technology Partners of Southeast Pennsylvania, the City of Philadelphia Office of Manufacturing and Industry and the Pennsylvania Department of Community and Economic Development.
The mid-Atlantic cohort will lead investigations into modeling, designing and predicting the utility of new fibers, yarns and materials, as well as using those new materials to build prototypes of functional fabrics for apparel, healthcare, transportation, consumer electronics, architecture, and the defense industry.
©2018 Peter Lloyd Jones
Jones lab: Scanning EM of collagen fibers
STUDIO SCIENCE + ENGINEERING: SPACES THAT HEAL
"I don't want to undress architecture, I want to enrich it and add layers to it. Basically like a Gothic cathedral, where the ornament and the structure form an alliance."
—- Cecil Balmond
THE BEACON for HEALTH & WELLNESS: FOCUS ON THE RAIL PARK at Lubert Plaza, Thomas Jefferson University
In the U.S., 75% of our lives are spent in a state of good health and wellness, yet as a nation we spend 75% of our health-care budget treating illness. One way to improve the economics and practice of US health care is to re-design the ways and means of keeping people healthier and in a state of wellness for longer. This includes changing the way in which med students are taught, selecting different and more diverse types of people to become physicians, and the design of healthy public spaces that promote well-being through assemblages of form, materiality, color, light and sound. Smart prescriptive wearable devices that record health data in non-intrusive ways. Tireless, semi-autonomous machines working as medical assistants that remain error-free, and virtual reality medical modalities that manage pain without the need for medication; these are just some of the innovative moves that will transform healthcare, and that we have been prototyping as a way to re-engineer the healthcare system and personal wellness.
Since 2014, we have participated in DesignPhiladelphia as a way of bringing these types of ideas to the public. In 2016, The Studio Scientist partnered once more with Jenny Sabin (now at Cornell) to create a space that highlighted our promotion of the future Rail Park. THE BEACON for Health and Wellness Future with it's spotlight on The Rail Park introduced and humanized medical futures through performance, while acting as a catalyst to encourage healthcare professionals and the public alike to collectively discover solutions to fix the broken healthcare system.
THE BEACON represents a prototypic architectural and environmental installation that senses, stimulates, advances, and advocates for a future where both low- and high-tech sustainable design passively improves physical and mental health without the need for gadgetry, or traditional pharmaceutical solutions. It represents an imminent future where VR and AR can be prescribed to function as pain management devices instead, or programmed as reminders of the past for treatment of dementia.
What else did THE BEACON accomplish? the narrow 18th century streets of certain sections of Philadelphia, emergency services are sometimes unable to deliver care to patients who are sick or injured at home, and who are inaccessible via ambulance due to road conditions. Drones carrying supplies for medics, who would then traverse the city quickly by bike, would save many lives that are currently lost by traffic problems. To humanize and highlight this technology, we pre-programmed drones bearing custom-made 3D-printed jigs carrying spools of smart fiber.
Design that is attentive to human nature, even in the face of massive and imminent changes in science, medicine and technology, can be accepted by one and all, as demonstrated by THE BEACON, and the parallel 10 day festival of mindfulness, dance, spinning, yoga, bake sales, family picnics, and expert lectures that took place on the Plaza at Jefferson University.
THE BEACON also served as inspiration and as a research prototype for smart fabrics being co-developed by MEDstudio and the Advanced Functional Fibers of America network based at MIT. We aim to produce lightweight, self-powering, rapidly-manufactured, prescriptive devices that simultaneously gather and analyze behavioral, physiological, genetic and molecular data in real time.
As cities repopulate, abandoned urban civic spaces, including Philadelphia's three-mile-long Rail Park, are being repurposed as vital parklands, reconnecting people and neighborhoods via greenways and bike-paths. Exercise, relaxation, play, and immersion in nature are key ingredients here. Optimistic about the public health benefits of The Rail Park, and wishing to bring a piece of it to our urban plaza last fall, we first conducted a public curated walk on the abandoned viaduct in July. Participants photographed their favorite plants or objects. A catalpa was chosen by popular vote, and tagged with a NASA-derived remote sensor designed to measure changes in leaf volume. After 30 days of real-time analysis, a periodic 18-minute cycle was identified, and this became the basis for the slow periodic light pulse within THE BEACON core. A musical score by Justin Geller was generatively composed using these same data. To let the public know that as health care providers we are here to listen, we provided a free health web-app (www.medstudiobeacon.com) that posed daily questions via its main screen.
See more of THE BEACON and an additional list of credits at http://www.jennysabin.com/the-beacon/
Learn more about The Rail Park at
www.therailpark.org
©2018 Peter Lloyd Jones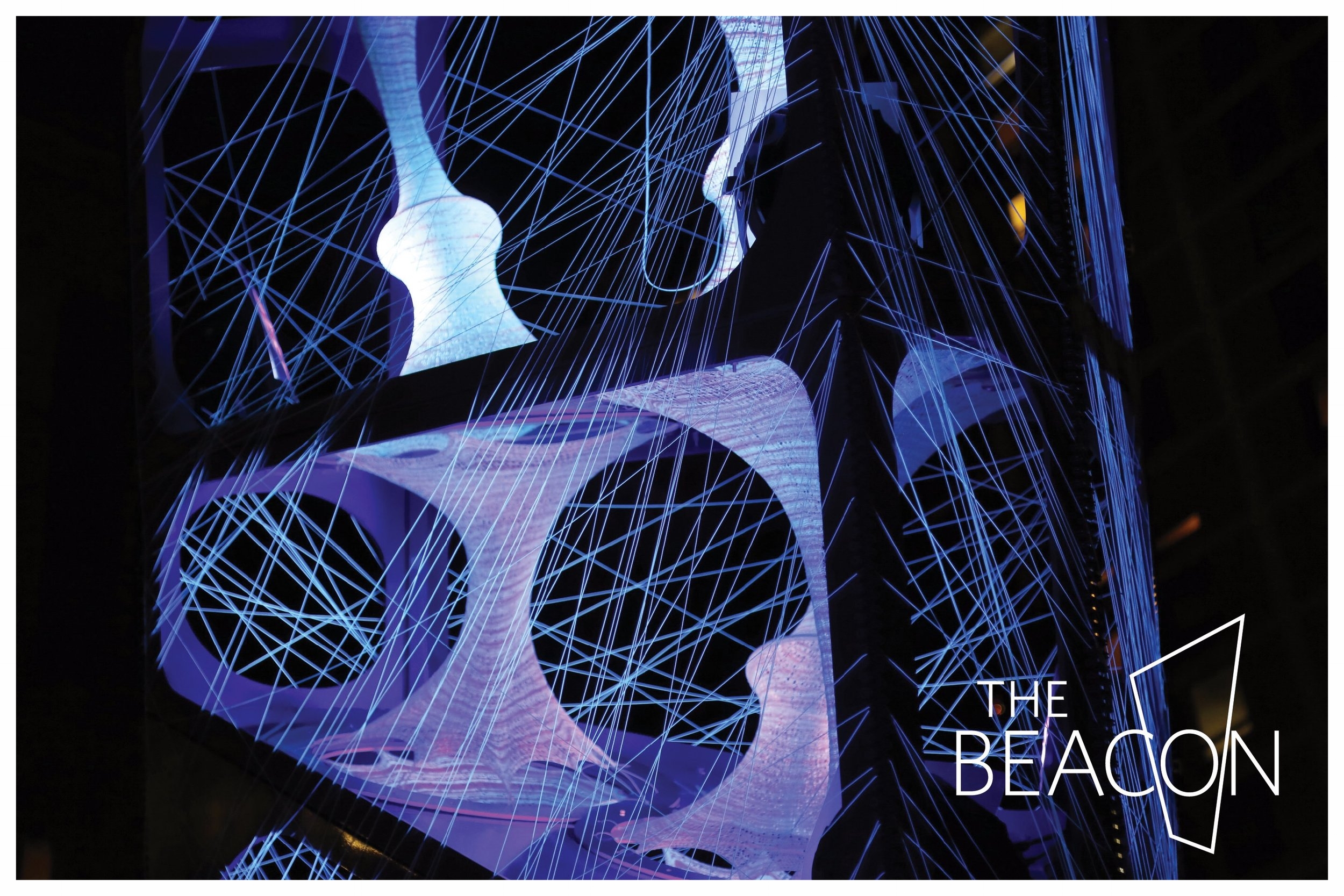 Photo from Jenny Sabin Studios
STUDIO SCIENCE + ART: POPULATION HEALTH
"After a certain high level of technical skill is achieved, science and art tend to coalesce in esthetics, plasticity, and form. The greatest scientists are always artists as well." — Albert Einstein
"We need human thoughtfulness to help us make sense of the readily available facts. We need human wisdom to help us wrestle with the complex decisions illness forces us to make. To me, this is biggest argument for including humanities as a bedrock part of medical education." —-Danielle Ofri
In 2017, The Studio Scientist collaborated with artist Tom Judd at DesignPhiladelphia. With the MEDstudio team, their mission was to raise public awareness of hunger. Graphic Medicine as their chosen approach. A picture speaks a thousand words, and so please watch our project video which has been published in Annals of Internal Medicine (April 2018) in a special issue dedicated to Social Determinants of Health.
http://annals.org/aim/fullarticle/2679034/annals-graphic-medicine-apple-day
©2018 Peter Lloyd Jones
STUDIO SCIENCE + MEDICINE: CREATIVITY
The Studio Scientist/Peter Lloyd Jones has always conducted research at the outer limits of what is deemed conventional exampled best by his collaborations with designers including Genevieve Dion (since 1992) and Jenny Sabin, with whom he formed LabsStudio at The University of Pennsylvania.
Most recently, as the first Associate Dean of Design in Medicine at Thomas Jefferson University, Jones brought a design curriculum and ethos to the medical academy. In the next section, Provost Mark Tykocinski discusses with Jones ways in which he envisages the future of MEDICINE.
-----------------------------------------------
Jones: It's abundantly clear that you are on a major mission to transform contemporary medical education. Why do you think this needs to happen now? How are you accomplishing this?

Tykocinski: I see this as one central question. To put it into context, twentieth- century medical education, to this day, is framed by the Flexner Report of 1910. One of the cornerstones of that report was bringing fundamental science into medical education to complement what had, until then, been largely almost purely an art, albeit it was a voodoo art. Bloodletting, for example, a lot of that was done in the art of medicine of those days. It was unsubstantiated. Having brought science into medicine with the Flexner Report benefitted because of its perfect timing. It was fully in sync with the twentieth-century ascendance of science in all areas of human endeavors. Science became king in the twentieth century and here was the Flexner Report saying that medicine, at its heart, was science and that's what medical education should be about. That revolutionary Flexnerian introduction of science in medical education was in fact so impactful that it almost crowded out any other further change. It's almost as if the last word had been said. So, for the past century in our med schools, it's all been about science, with all the rest as maybe just filler. We like to talk a little bit about humanities. We like to talk a little bit about professionalism. We talk about all these other qualities, but they're just sort of decoration around the edges.
But now it becomes clearer that there's another revolution that has to happen. I'd frame it as bringing the art back into medicine. Not to displace the science, but to complement it, and I have very specific things in mind when I'm talking about science and art in this context. I can define science as algorithmic thinking––all the stuff that's right up the computer's alley, if you will. But I define art, and the art that we need to reintroduce into medicine, as being in more tune with the nonlinear. Three things come to mind for me around that: one is creativity, another is complexity, we've talked about both of those, whereas the third is emotivity, the ability to show an emotion and to connect through emotion. These are areas that the human mind still holds the trump card, at least for the foreseeable future. It's people like Kurzweil at Google, one could call the Googleplectic artificial intelligence assault, all of this will be done by robots. I'm not quite sure it's going to ever reach that point, but at least for now those are the human domains. And that's what medical education must key in on . . . the ability, the creativity, the complexity, the emotivity.
As I see it, medical education, in part, will be about cross-cutting all the knowledge domains. There are two things that are going to have to happen. One is the position of the physician of the future who will have to justify themselves by having deeper domain knowledge, probably through some kind of tracking of education, but the other is to have cross-cutting knowledge domain—higher-order thinking modalities, if you will. And in no small part what we've been talking about as the nonlinear. I've come up with sort of phrase, I don't know if I'll stick with it for now, but it's Medicine Plus. Some examples are very near and dear to your heart, which is medicine plus design, or design thinking through MEDstudio@JEFF. And one of its ramifications is in shaping environments ,cultivating creativity through design.
This interview is continued in "LabStudio" by Sabin and Jones (Routledge 2017)

©2018 Peter Lloyd Jones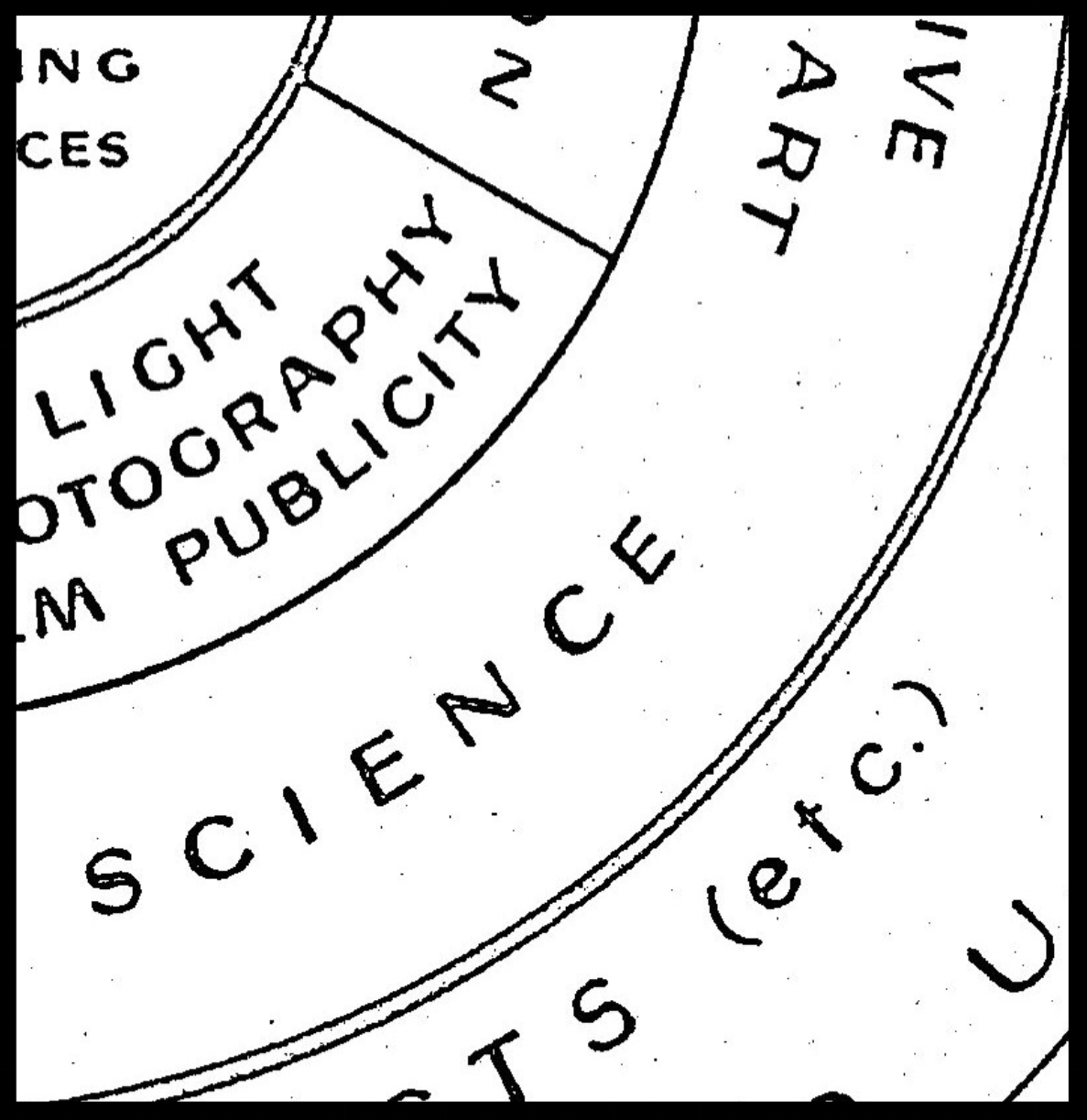 STUDIO SCIENCE: DESIGN
NEW ROADS: A SCIENTIFIC THEORY OF DESIGN
"Science indicates that we are not Homo sapiens being wise, but rather Homo prospectus, an optimistic and future-facing species. Since prospecting is a human singularity and survival factor that allows us to imagine and navigate our way to a better place or state of being or place in the future, then Design must be the way by which we get there. This supports the widely discussed notion that to Design is to be human; a fact so fundamental that it pre-dates any conceit of a Design discipline. Logic dictates that if Design exists in the future, that neither the space used to focus and deploy it, nor the names used to currently frame it, are real either. By extension, if we accept that Design is a nameless, non-discipline that exists in the future within an imagined, but currently unknowable space, where it is made real, then it's plausible to speculate that Design is boundless and pre-disciplinary. In one sense, therefore, Design is a part of our nature, and is as fundamentally important as science."
Peter Lloyd Jones, August 2018
photo by PLJ, Argentina '18
STUDIO SCIENCE: EXHIBITIONS
Bergdorf Goodman/New York Fall Fashion Week 1993-96. Business partner and PR management by Peter Lloyd Jones for fashion designer, Genevieve Dion.
Victoria & Albert Museum, Permanent Collection, London, UK, 2002. Business partner and PR management by Peter Lloyd Jones for Genevieve Dion, designer of a permanently-pleated and shibori stitch-resisted, sculpted and dyed red silk flower dress.
de Young Museum, Permanent Collection, San Francisco, 2003. Business partner and PR management by Peter Lloyd Jones for Genevieve Dion, designer of a permanently pleated and shibori stitch-resisted, sculpted mermaid silk gown.
The Gen(H)ome Project, 2006/7 at The MAK Center, Schindler House, Los Angeles. Essay contributed to exhibition catalog, with Helene Furjan. Other invited participants included Greg Lynn/FORM, Karl Chu, Servo, Marcos Novak, Ocean D, Weathers-Sean Lally, Phillippe Rahm, Christa Sommerer & Laurent Mignonneau, and Open Source Architecture.
Cross-Catalytic Architectures, 2006: Peter Lloyd Jones in Conversation with Cecil Balmond @ The Slought Foundation
Frozen Architecture Meets Dynamic Architecture, 2007. Klein Gallery, University City Science Museum, Philadelphia, PA, USA
FIBER @F.U.E.L. 2008. work by Jenny Sabin, Philip Beesley and Peter Lloyd Jones, including work by PennDesign architecture MArch students", F.U.E.L. Collection, Philadelphia, PA, USA
Siggraph 2008 "Branching Morphogenesis" in collaboration with Jenny Sabin and LabStudio, Siggraph Evolve 2008 Exhibition, "featuring work by Zaha Hadid, Frank Ghery, Morphosis, Erwin Hauer + others", Los Angeles, CA, USA
Processing Collection. 2009. A curated selection and exhibition of Processing Software featuring Branching Morphogenesis, curated by Casey Reas and Ben Fry,
Fertile Ground, 2009. Featuring 12 local architecture offices and research units including LabStudio. Philadelphia, IceBox Gallery, Philadelphia, PA USA
Siggraph 2009 "Ground Substance" in collaboration with Jenny Sabin and LabStudio. Siggraph 2009 Design and Computation Exhibition: Generative Fabrication "featuring work by Greg Lynn/FORM, Aranda/Lasch, Sabin+Jones LabStudio + others
Ars Electronica 2009. Inaugural exhibition, featuring Branching Morphogenesis by LabStudio, Linz, Austria
DHUB Barcelona 2010 "Working Prototypes" Design, fabricate and test, Nonlinear Systems Biology and Design Cluster, Design Hub Barcelona (DHUB), Barcelona, Spain
'En Vie-Alive' staged work between architects and biologists and included individual 3D printed connector nodes to study cellular networking behavior as a life-size model; in collaboration with Dr. Peter Lloyd Jones for Smart Geometry 2010, Nonlinear Systems Biology and Design Cluster; 2. 3D printed network node for Ground Substance; in collaboration with Dr. Peter Lloyd Jones for SIGGRAPH 2000, and a copy of Science magazine, February 2010; Branching Morphogenesis, a Sabin+Jones LabStudio project
Intercurrences, Center for Archietcture and Design, Philadelphia 2016 This exhibition of selected projects from Philadelphia University's innovative Nexus design features projects from Sabin+Jones LabStudio and Thomas Jefferson University's MEDstudio@JEFF. Coordinator; Donald Dunham AIA
An Apple A Day Mural 2017/18
updated soon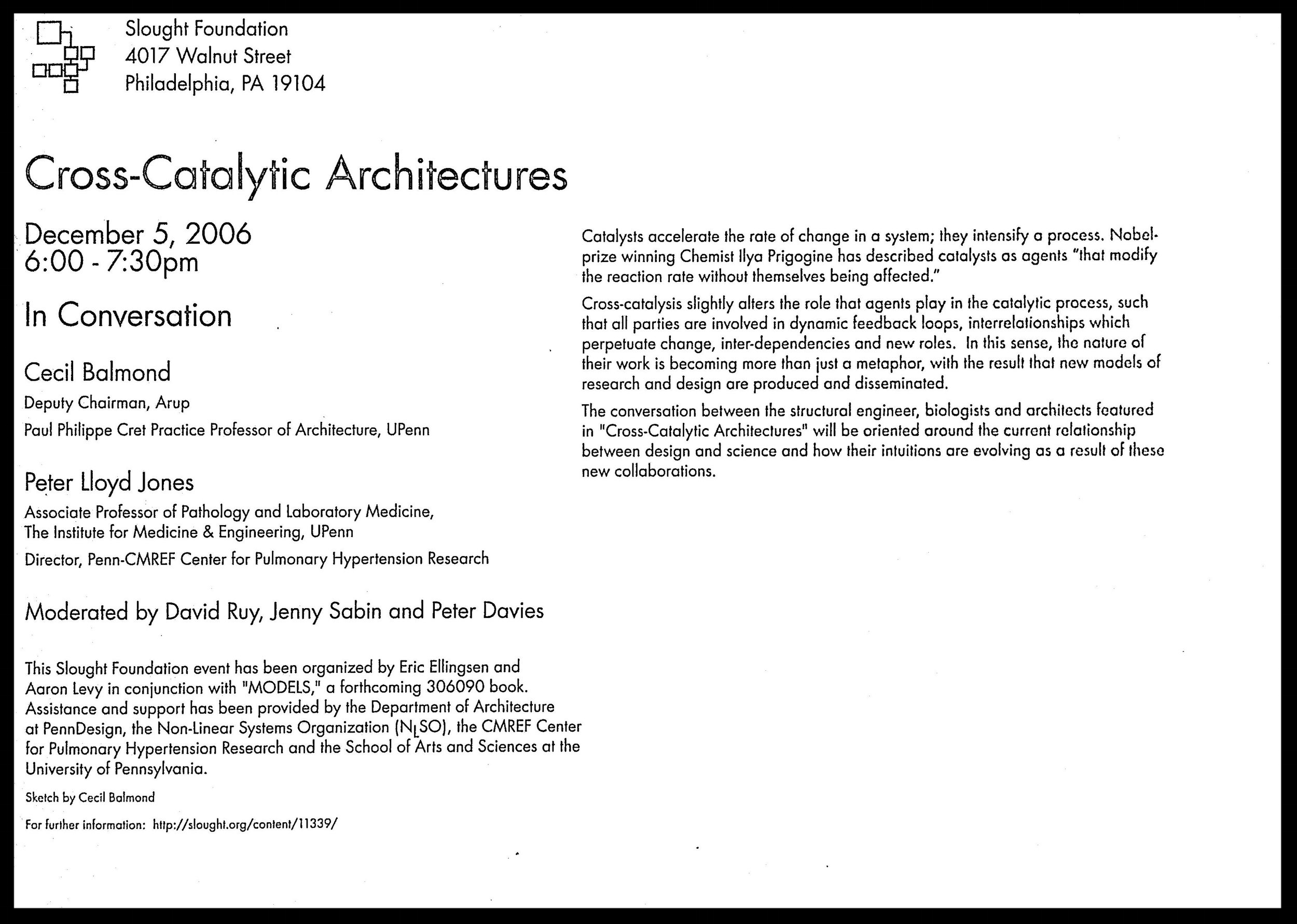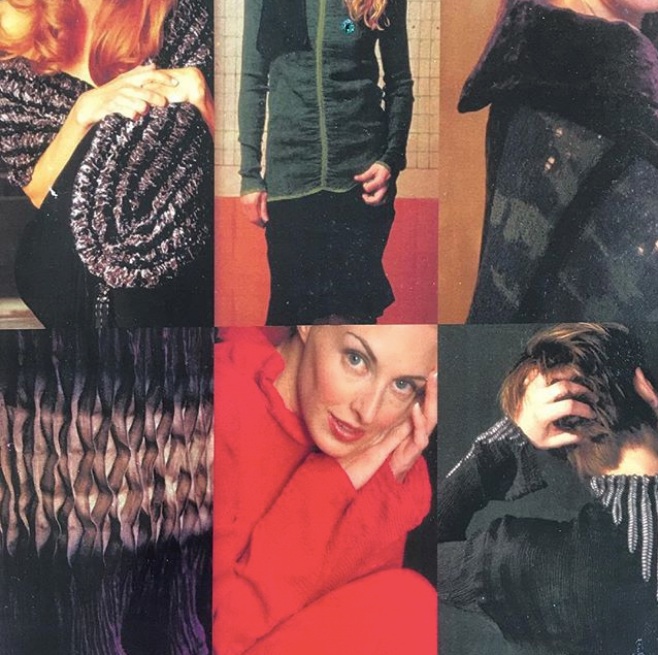 CONTACT
PETER LLOYD JONES, PHD
thestudioscientist@gmail.com